08/23/08

Pictures from around Wales
A County Show

First we stopped at a local show and spent the afternoon relaxing
and looking around. Everyone seemed to be having a good time,
and it was nice to see local people in the country.



Now we're in Wales.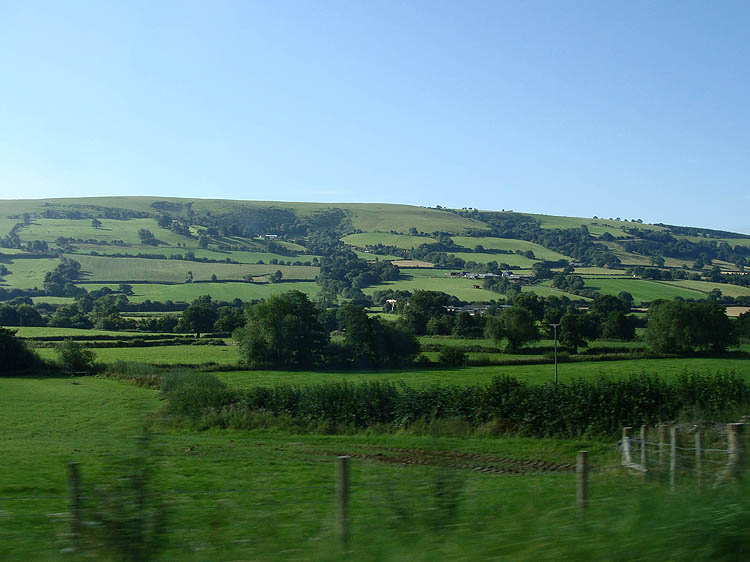 On our way to Welshpool, then over twisty turny roads to Machynlleth and on to Pennal.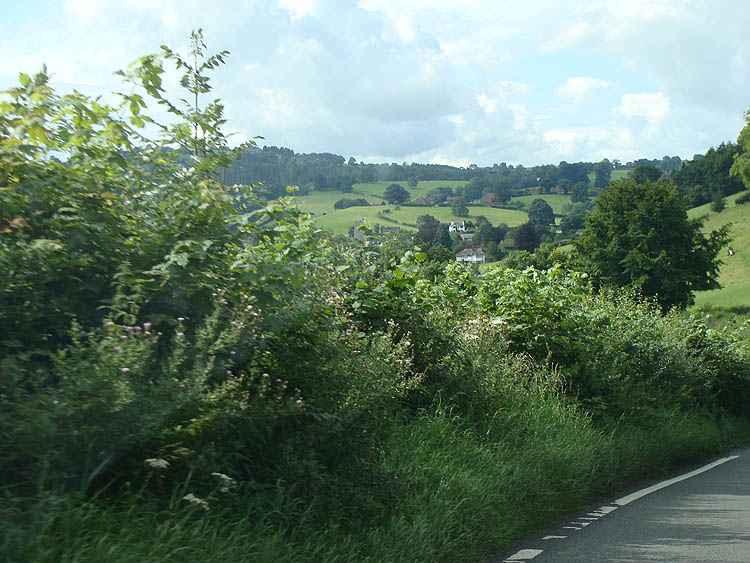 Hedges blocked the view along the roadside.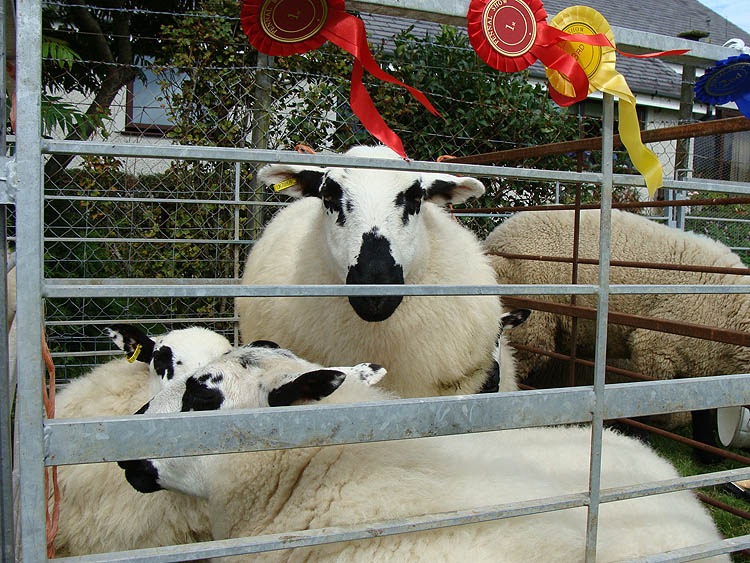 Fuzzy sheep at the show.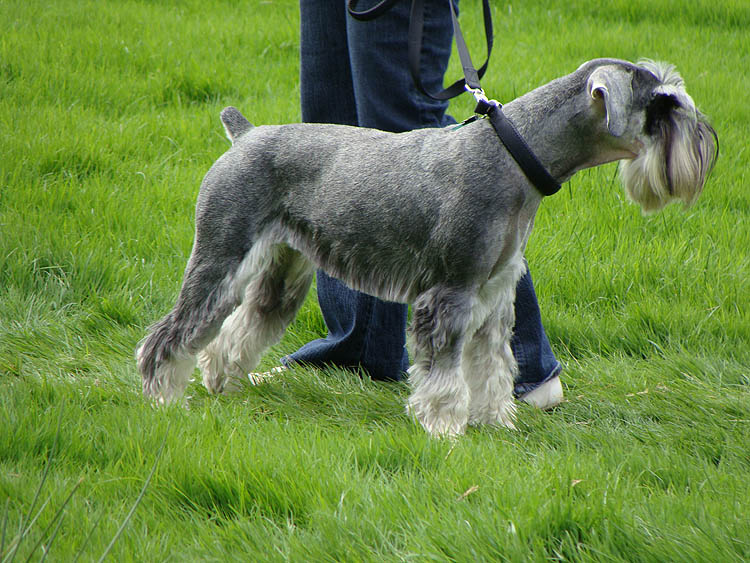 There was also a dog show.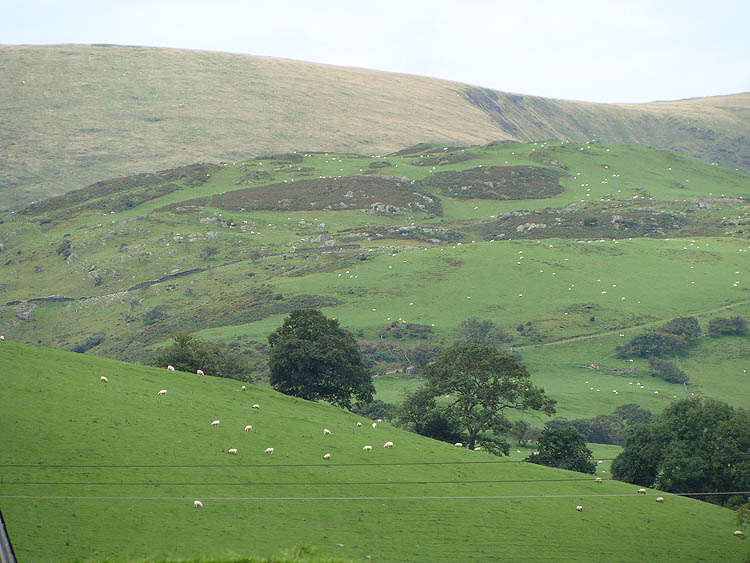 The view from the field where the show was held.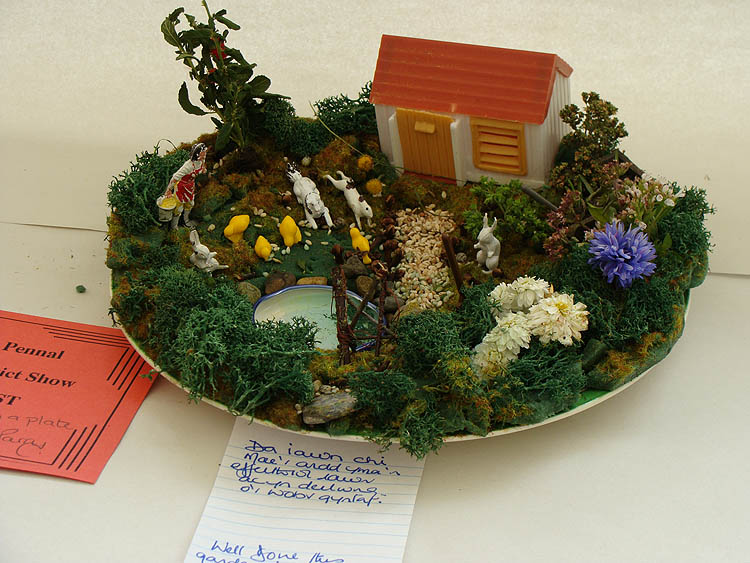 A garden on a plate. Notice the children's writing is in Welsh.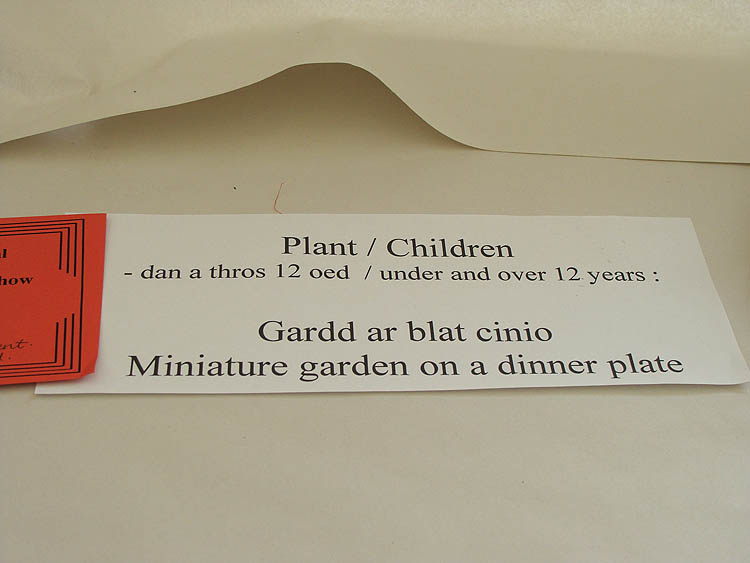 Most signs were in Welsh and English.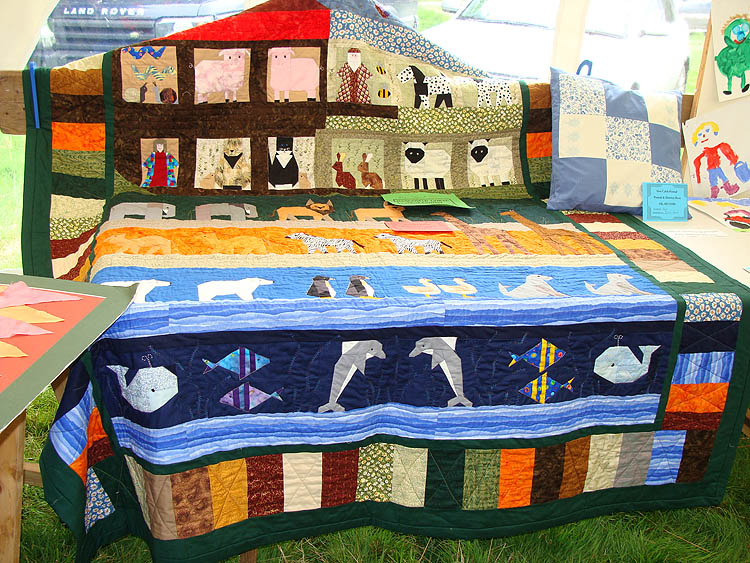 Quilts and crafts.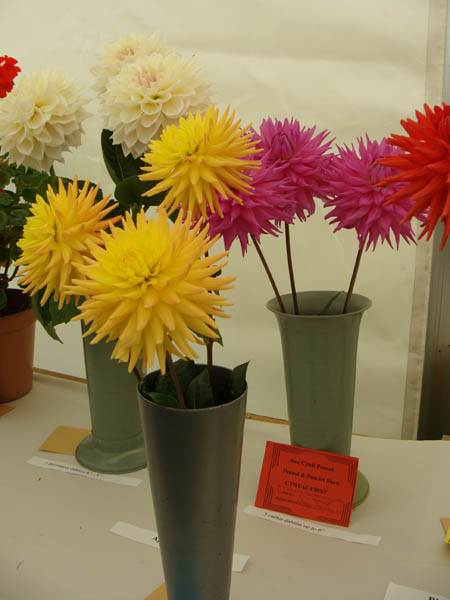 Tons of flowers. Red is first place in the UK.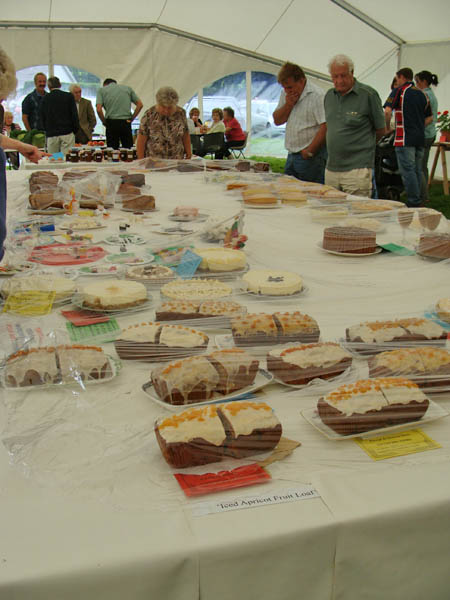 I don't think they tasted anything. It went on how it all looked.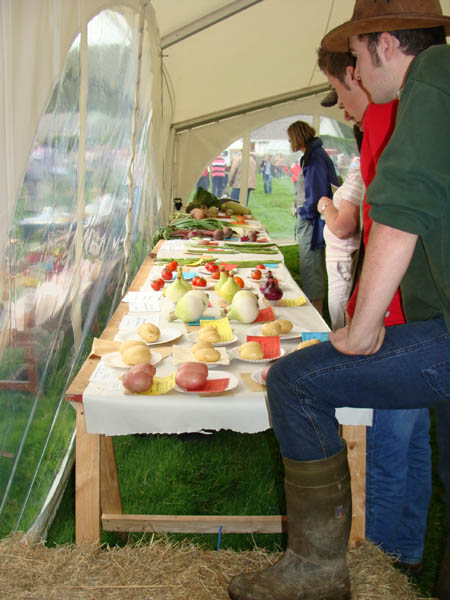 The vegetables were really pretty. In the hand out, we noticed that the hay bale judging had been the day before.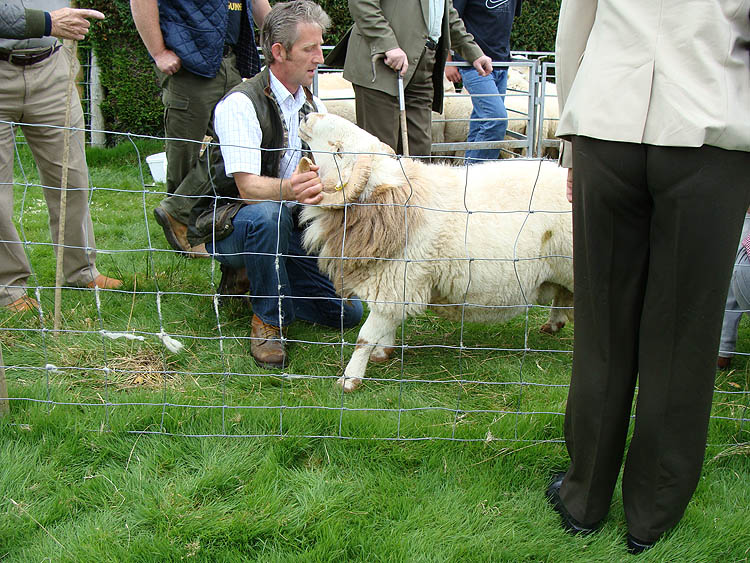 The Welsh Mountain Sheep were not happy with their lot that day.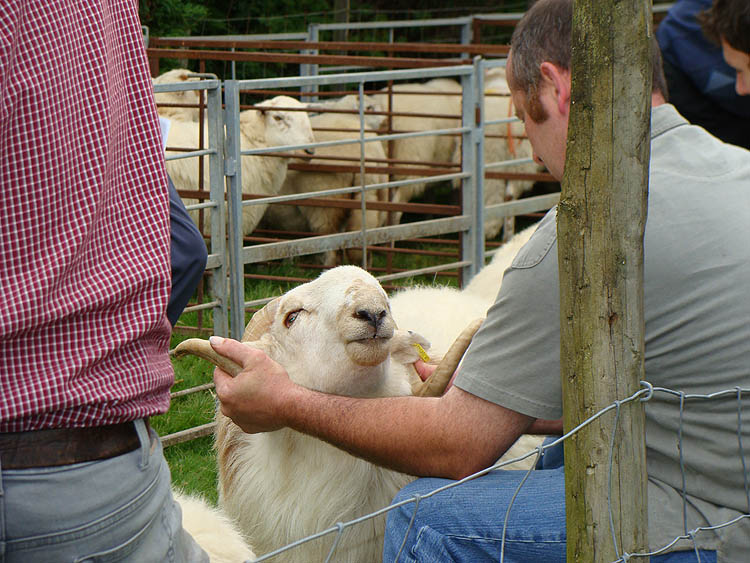 We figured they had just been brought down from the mountains just to show.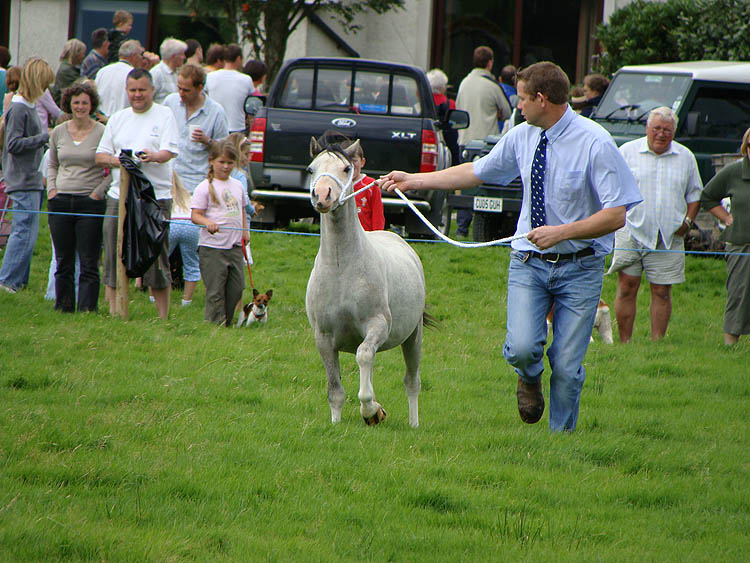 And there were some Welsh ponies. This was a section A.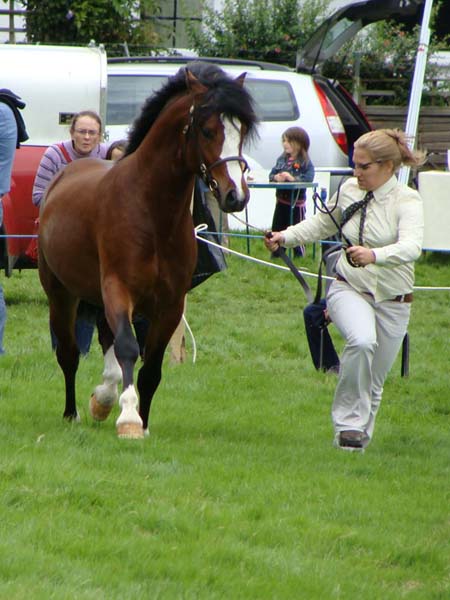 I adored this cob stallion.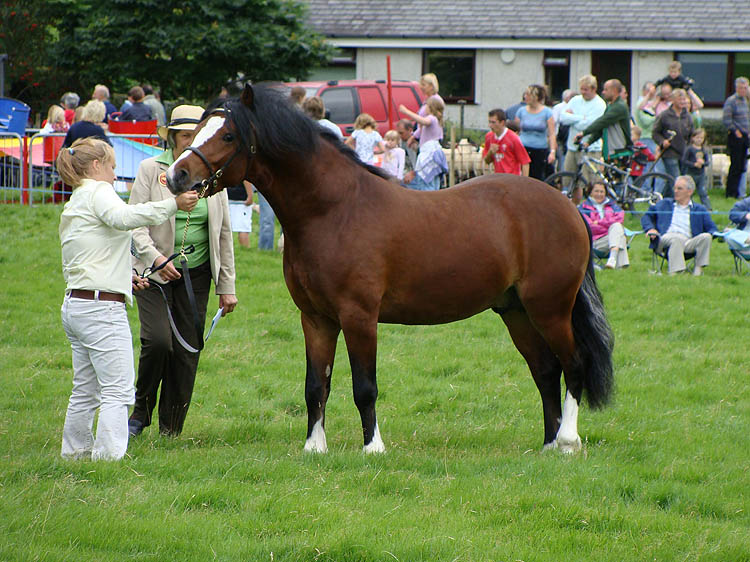 The judge checking him over.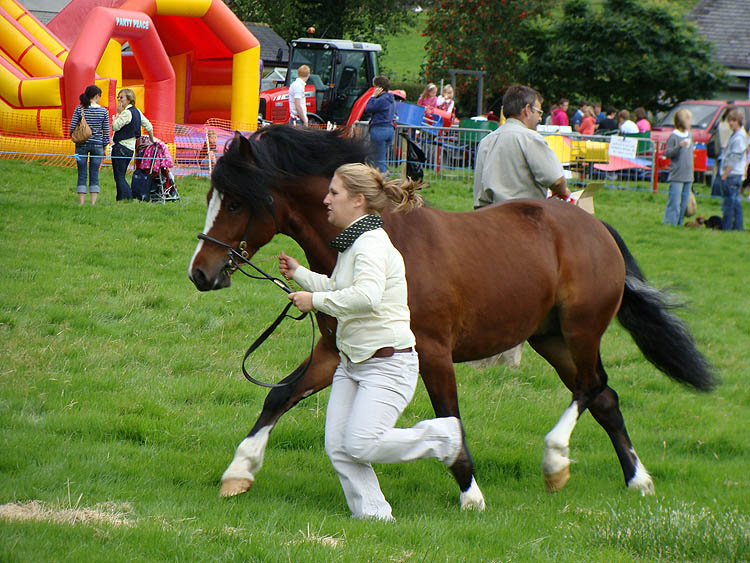 Trotting him out.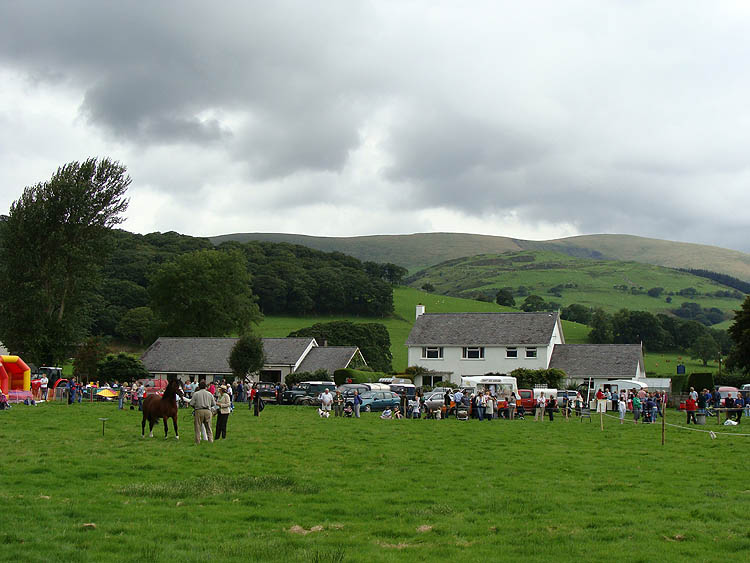 The rain clouds making their way over the mountains.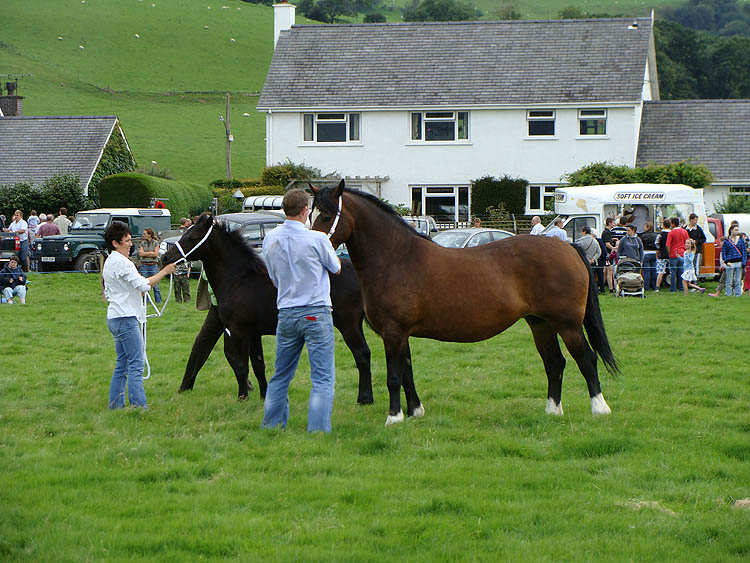 Mare and foal class.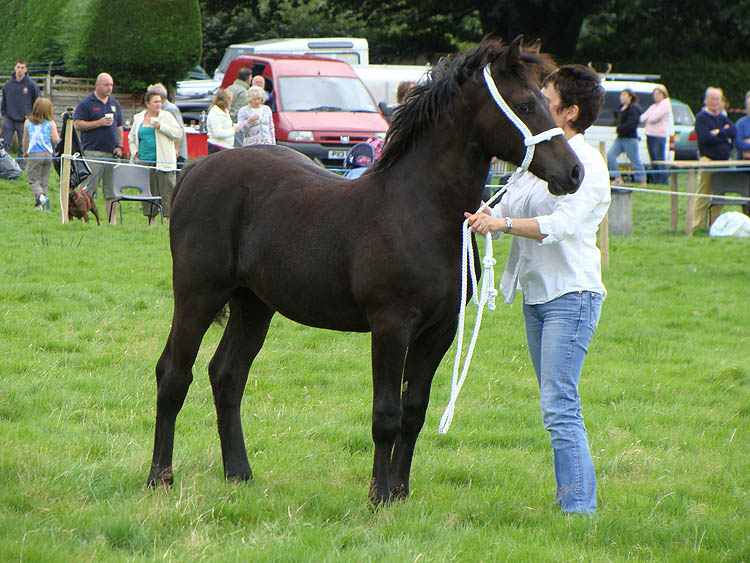 Solid baby.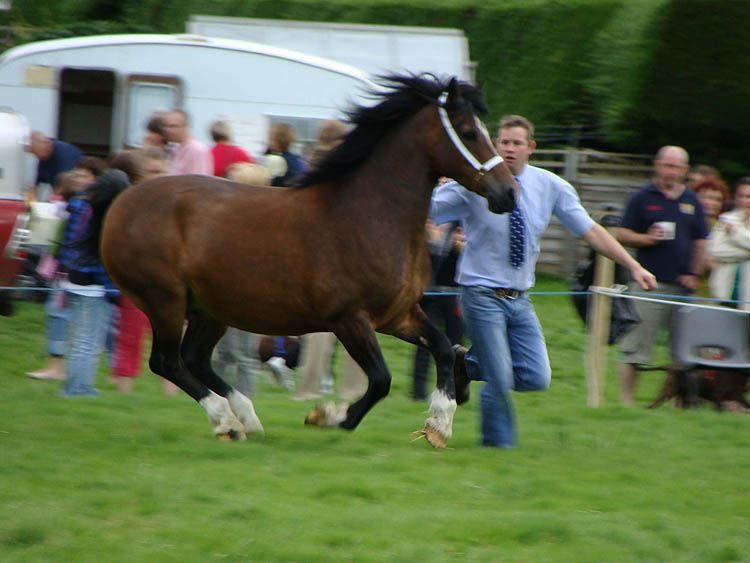 She was a bit excited.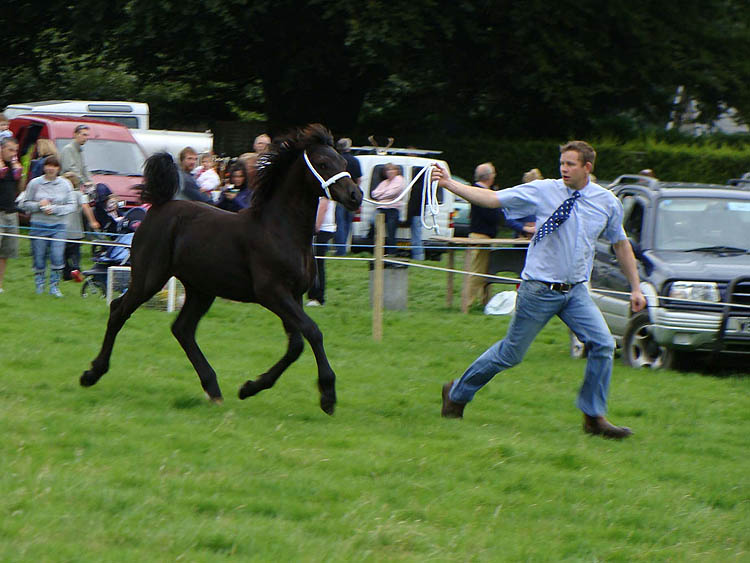 Trotting out.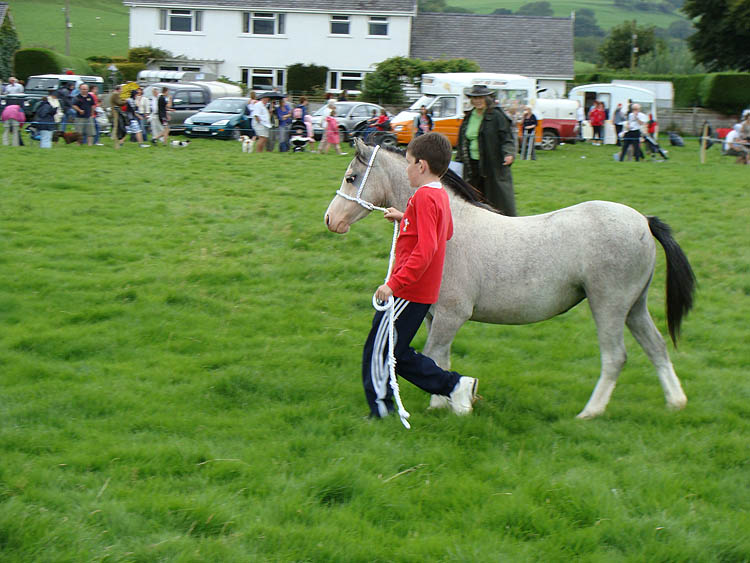 After trotting out.
The kid was tough. The pony took off with him, and he was dragged through the grass a bit. But, there was no way he was going to let go, and when he got up, he finished taking the pony around.
(Welsh Mountains)