9/29/08

Painting and Siding Work
Sept 2008

A few projects we wanted to work on. Leslie is painting the house
in places, we got a back wall replaced with hardi panel and the tower
is painted.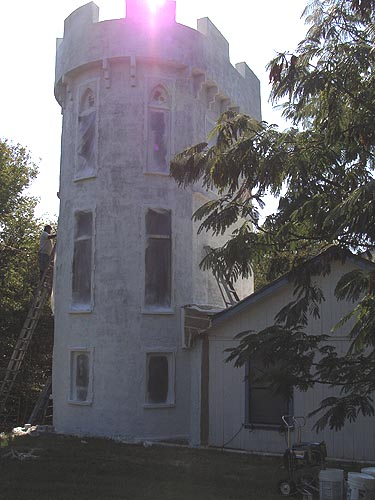 It wasn't so pretty getting the primer coat.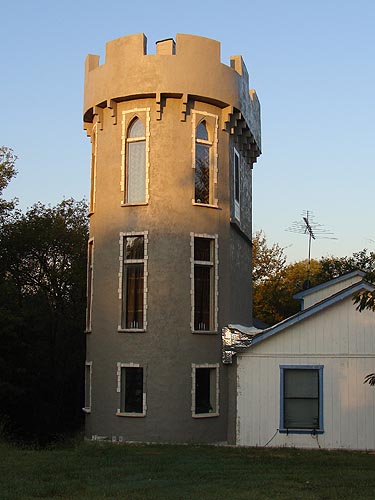 But the grey matched pretty closely to the original color, and we feel a little better that it will resist rain better.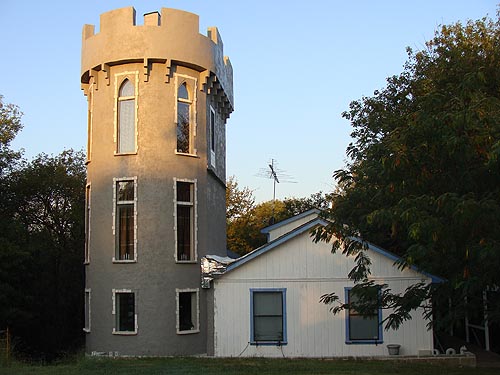 It still shows the texture, but the color is more even now. We're hoping to finish getting the tiles around the windows back up, and a little paint got on the ledges, so we'll get to those, too.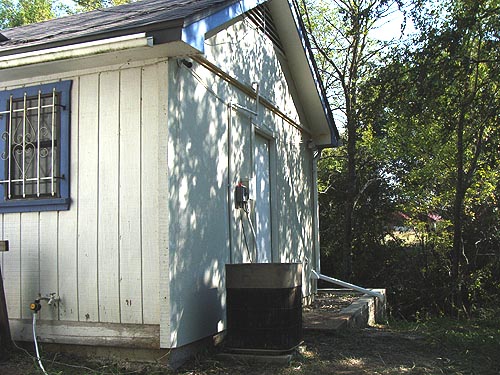 We replaced the back wall with the hardiboard. I think it's so much nicer than the original walls (and it won't rot).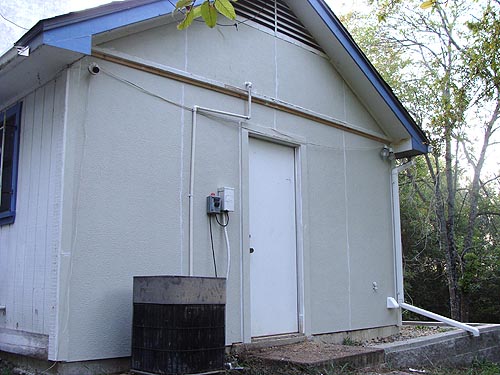 Leslie will paint this gray with white trim. We're happy to see the blue go away.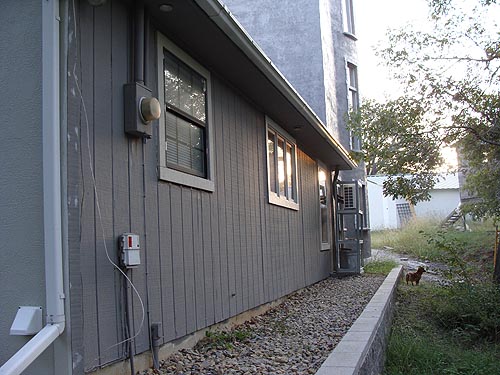 We started with the grey on the side of the house that no one can see, just in case we'd made a mistake.
We like the look, and will continue with the rest of the house, and the garage, and the other garage and....
As long as Leslie is willing to paint.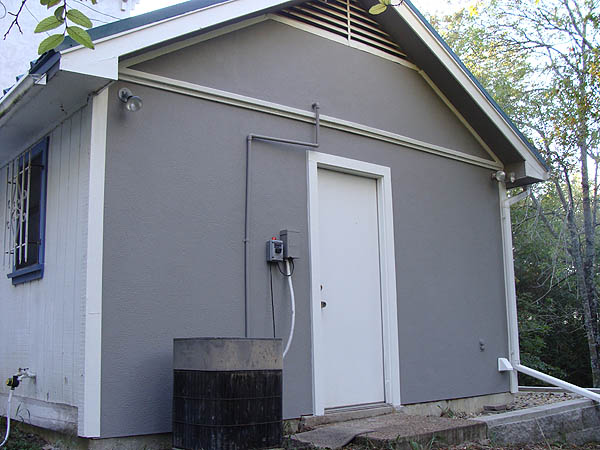 We really like this after Leslie painted it.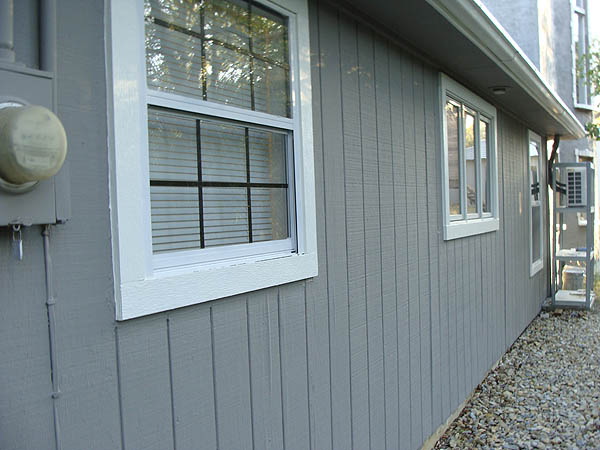 Leslie painted the window exterior to match the white. It makes all the windows match on the outside.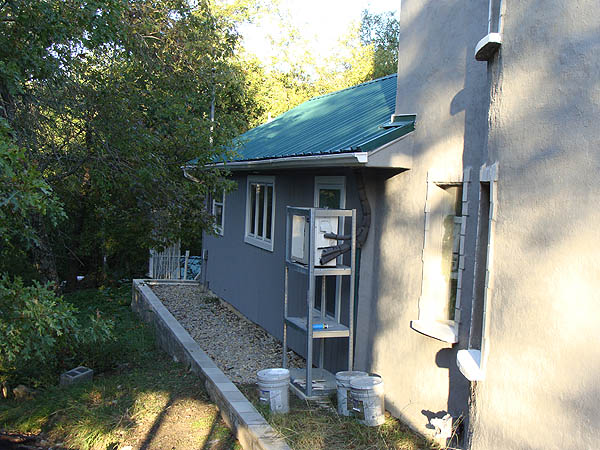 With the new green roof on that side of the house.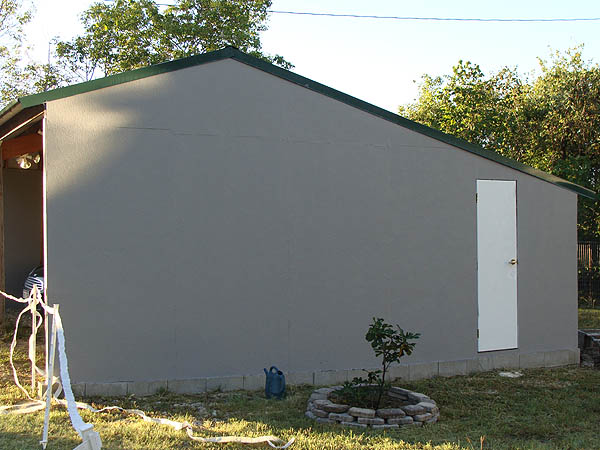 We need to decide what trim we want on the garage, but it's still so much better with the gray to match the house.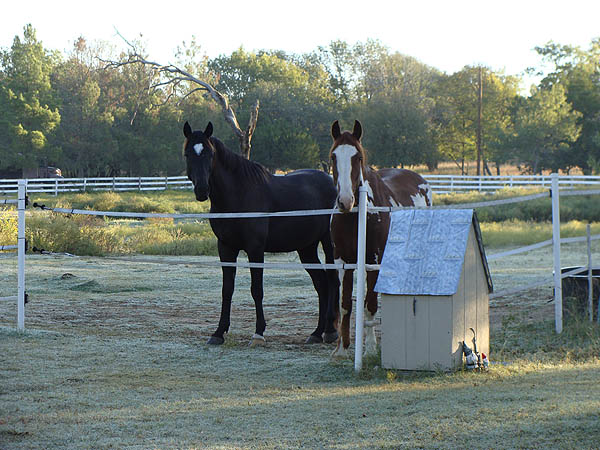 The horses don't appreciate that I take pictures in the morning and make them wait for their breakfast (note the Gnomes have come out of their house to start the day).