5/25/07

Trail Riding in Virginia
The Trip and Trail Rides

Click here to go back.
Thursday was an enjoyable ride up to Graves Mountain,
with twisty turny roads and a lot of talking and laughing.
The talking and laughing continued for the trail ride and the trip back.
The weather was beautiful.
Friday we rode in the countryside around Jan's farm. It was a warm
day, and we spent the afternoon shopping in Purcellville.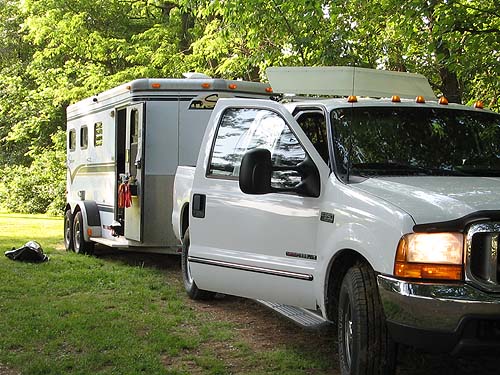 Hooking up and loading up the next day. Sharon's truck and Jan's trailer. For the ride to Graves, it was nice to be able to fit all three horses and have a/c in the truck.
Sharon borrowed Jeremy's Joe at Grave's Mountain.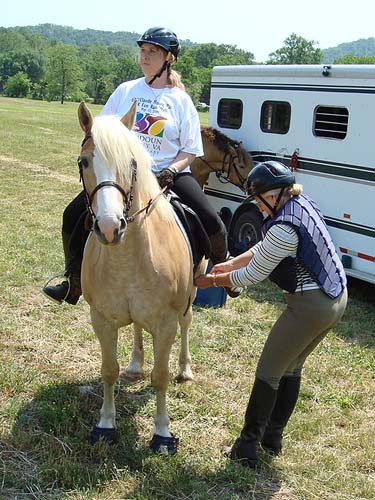 Tight girths are required for the stout Haflingers. Here Jan is helping out Kiola.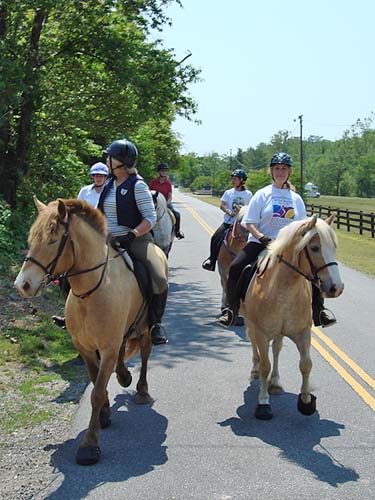 Jan on Fledge and Kiola on Countess. Jan provided us all with horses at some point in the trip.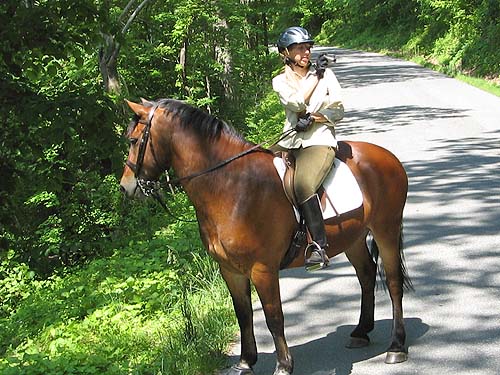 Thuy wondering what lived in the Virginia woods.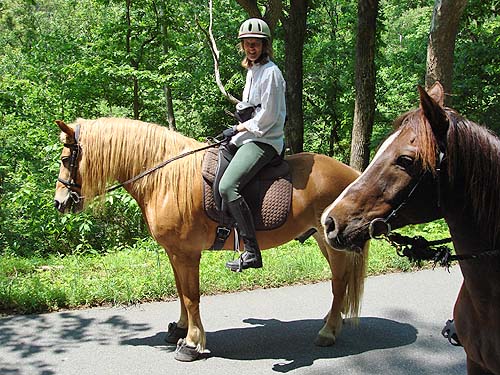 Joe might be short, but Sharon felt comfortable on him.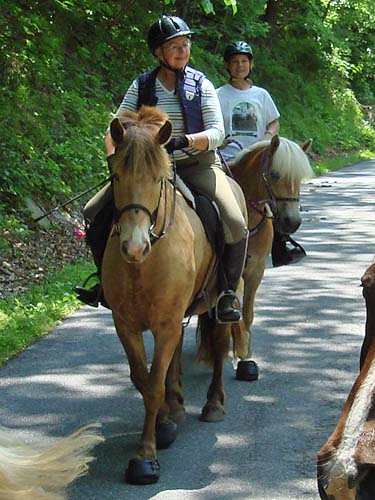 Jan in the lead with Roberta behind her on Goldie.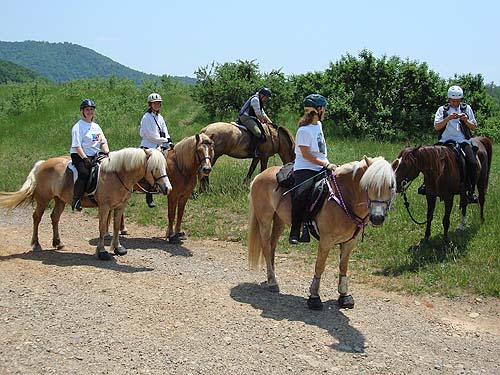 Mostly Haflingers in this group.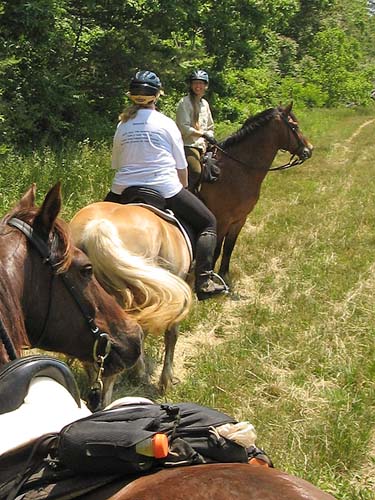 Out on the trail. Not sure where Jeremy was off to.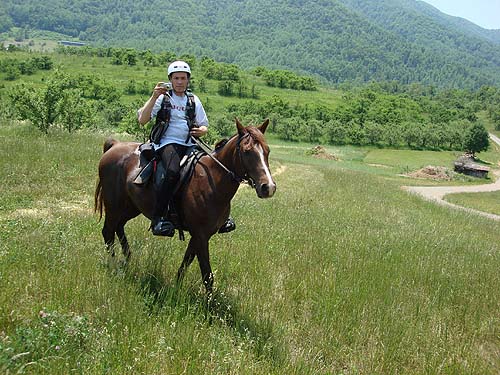 There's Jeremy on his Arab.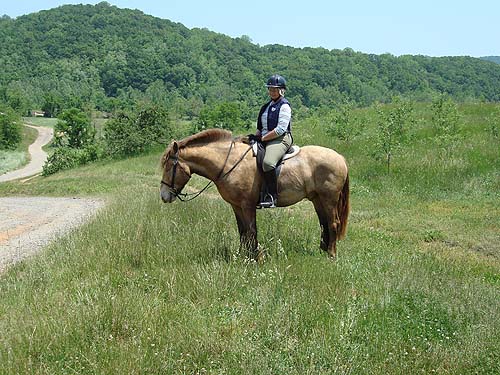 Jan and Fledge with the mountains in the background.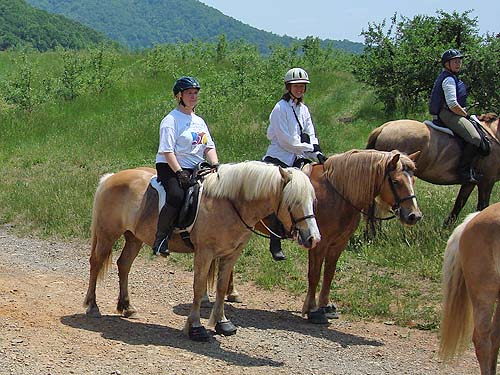 Kiola and Sharon on some warm Haflingers.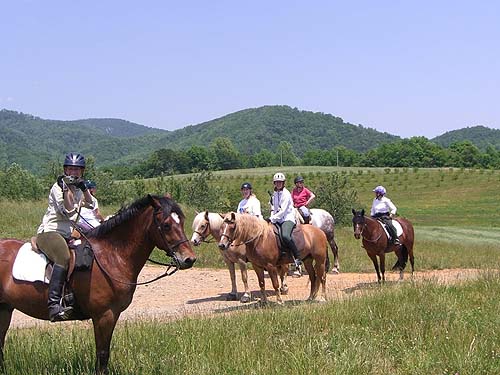 Stopping for pictures.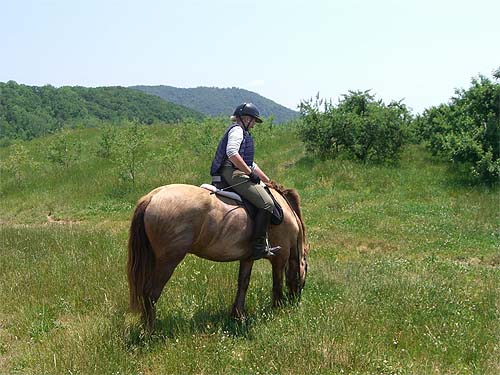 What draft crosses do best.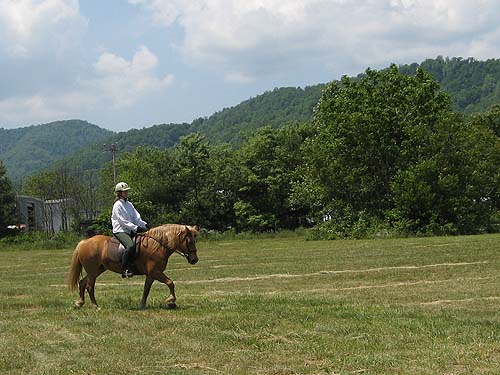 Sharon and Joe with a picture perfect background.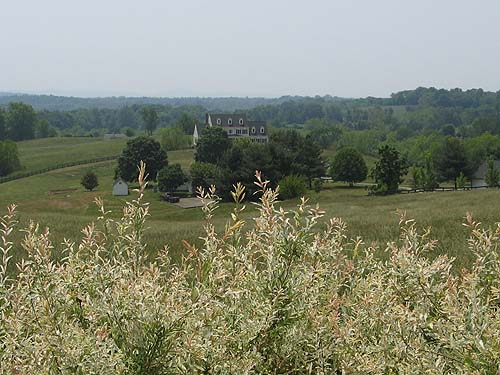 In Purcellville, the next day, one of the views as we rode though the country.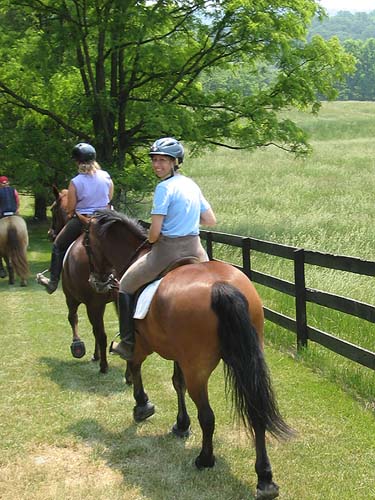 Thuy's second day out on the trails.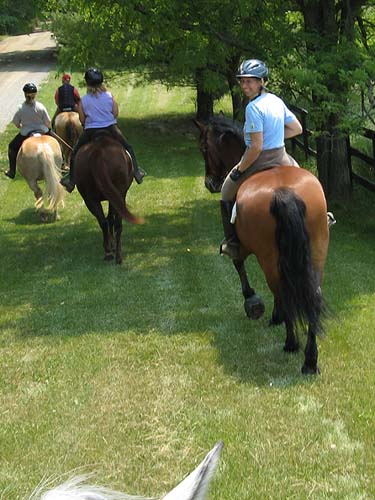 It was a warm day, but we stayed in the shade as much as possible.
Heading back to Jan's. Thuy found the lush grass very tempting.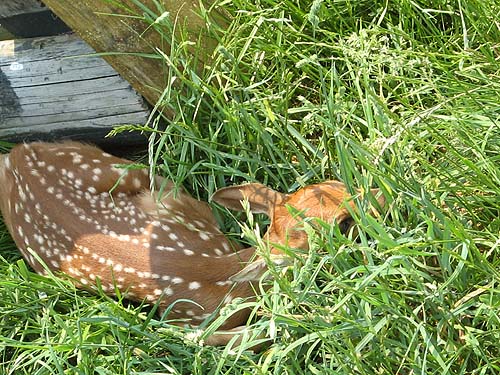 A fawn hiding in the grass at Jan's.
A fun jump as we came in.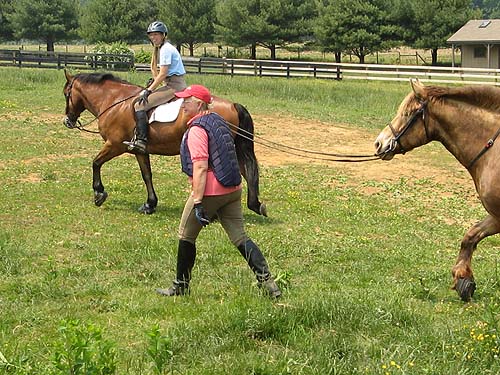 Heading in with Jan.
(The next few days)