5/25/07

Touring and Trail Riding in Virginia
The Trip and Trail Rides

Click here to go back.
Saturday we gave Thuy a little work out and then went shopping in Middleburg.
We returned to Morven to clean up Thuy, then ourselves for the competitor's party.
Sunday was all day at Morven and the competition.
Monday we rode around Manassas Battlefield and Tuesday saw us up in
Maryland after crossing the Potomac on a tiny ferry.
We headed home on Tuesday with nice, leisurely drives over the next three days.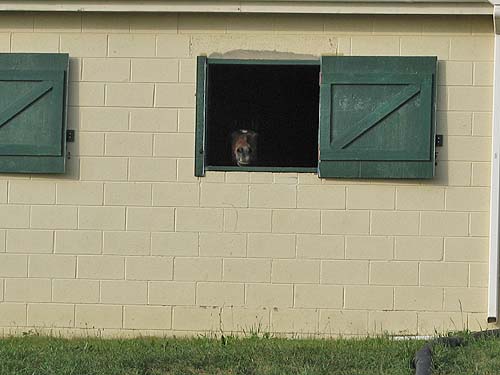 Thuy looking out his window at Morven Park. We had the trailer parked right across from his stall, but he rarely put his head out because the window was a bit high for him....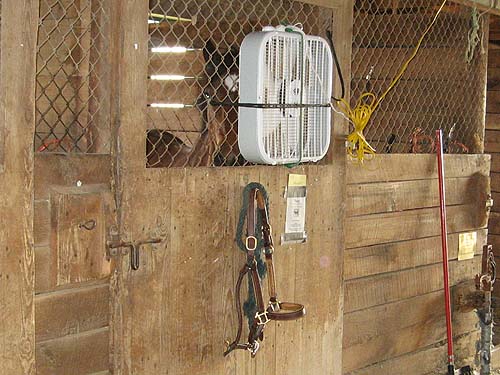 Giving me that 'look' from inside his stall. He was adamant about wanting to be out and grazing.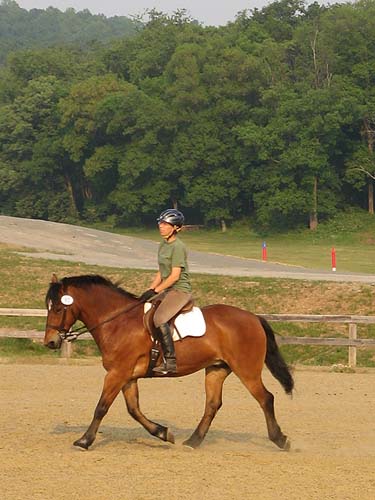 Schooling with gorgeous Virginia countryside in the background.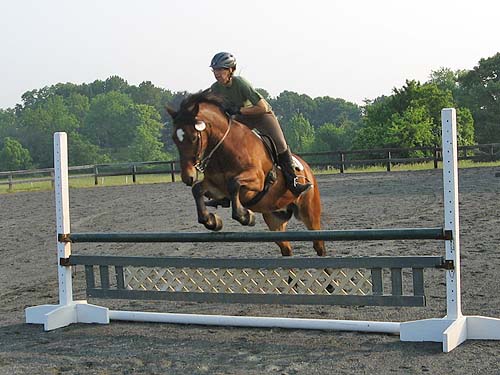 We took a couple of schooling jumps on Saturday just to be sure he remembered how to jump.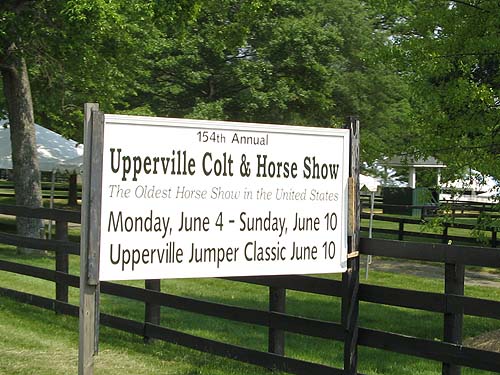 We went to some of the farms on the Hunt Country stable tour, and were so excited to see the site of the famous Upperville Colt and Horse Show.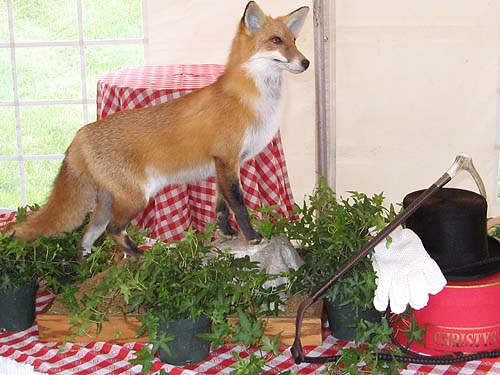 The beautiful centerpiece at the competitor's party.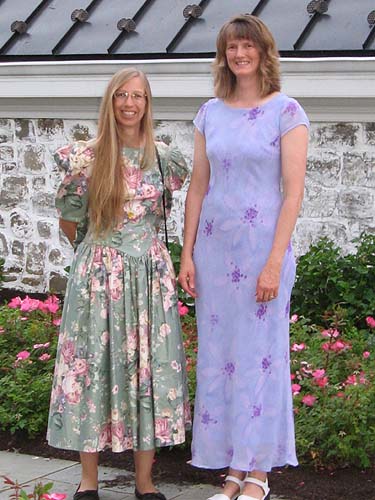 Jennifer and Sharon all gussied up at the National Sporting Museum.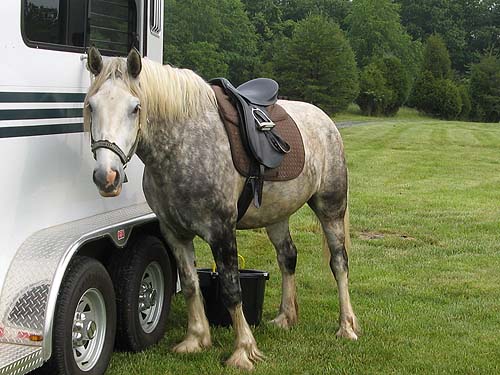 Sharon's mount for most of the rides was a sweet Shire cross mare named Cici.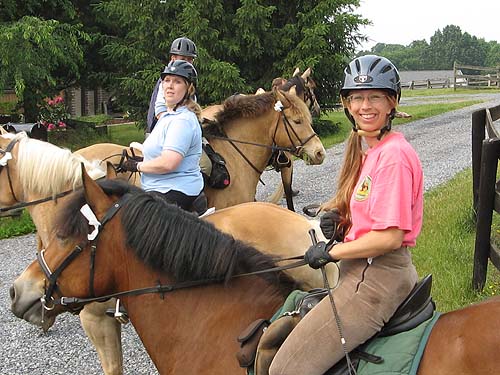 Jennifer was mounted on Clydie for this ride.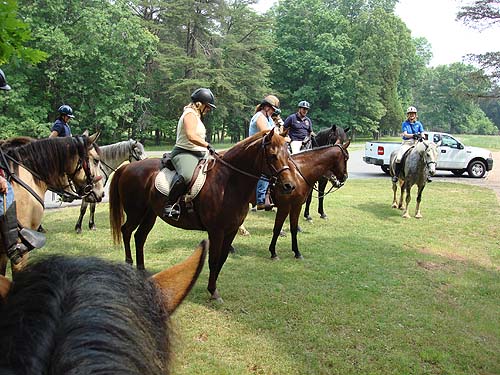 That's Michelle in the middle on her Morgan. The mare lives at Jan's and they came along on a couple of our trail rides.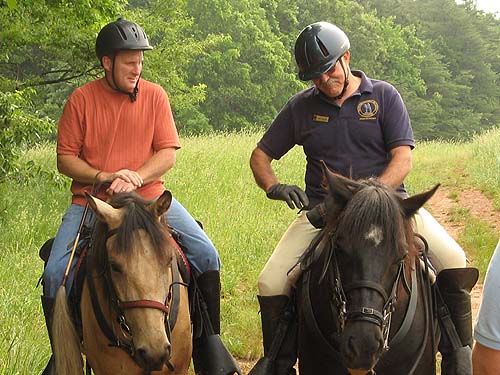 We were escorted by two members of the Black Horse Cavalry.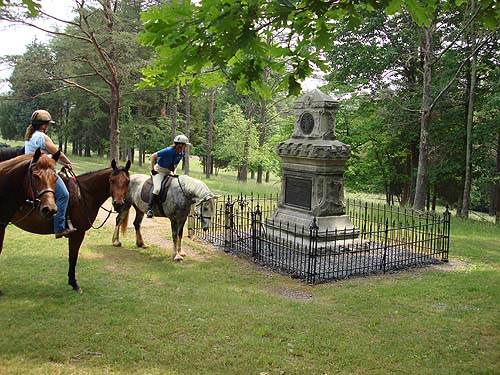 Sharon reading about one of the battles at Manassas.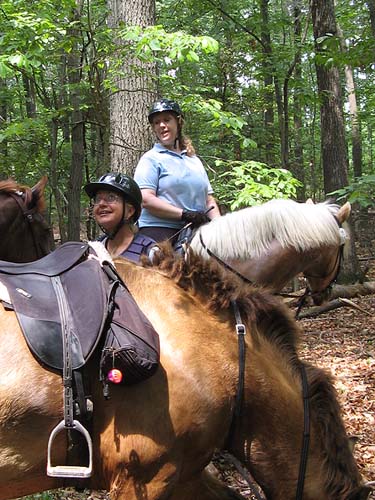 In the woods giving Fledge a break.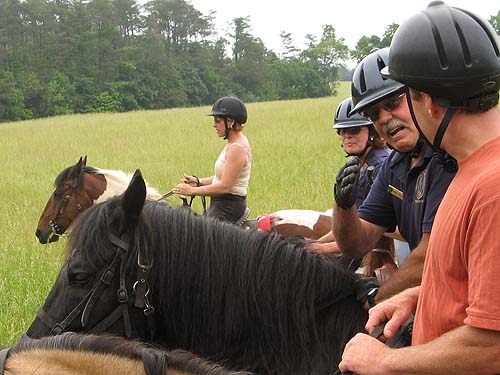 We practiced making a line and then doing a pivot.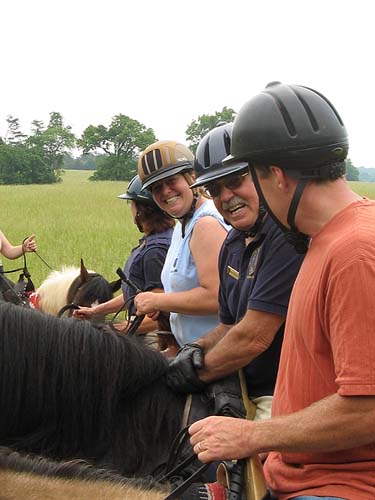 It was challenging, but fun to stay in close quarters with the others.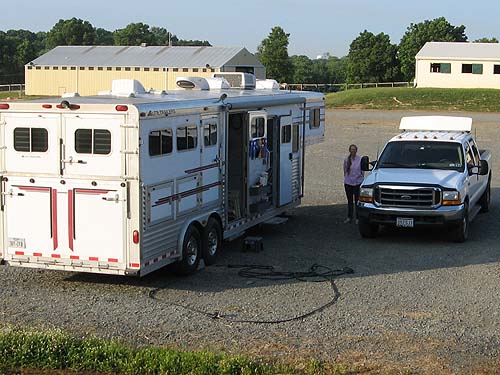 Unhooking and getting ready to leave Morven. We called this home for 5 days.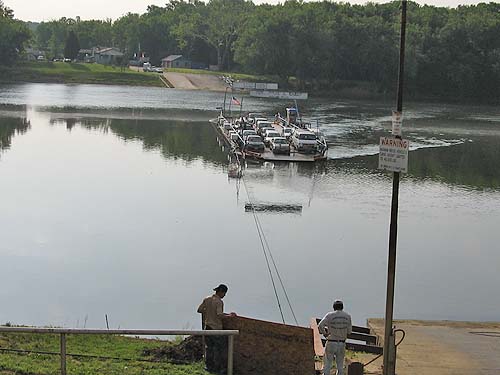 We're going to put the big truck and trailer on THAT??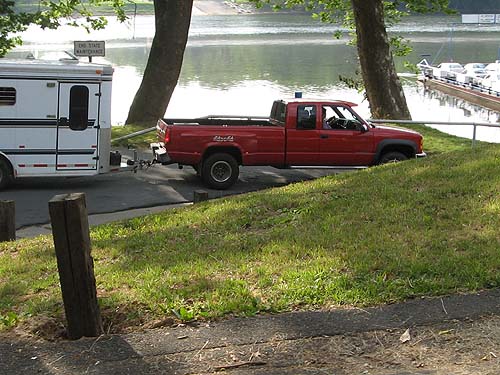 Jan getting ready to take her trailer on.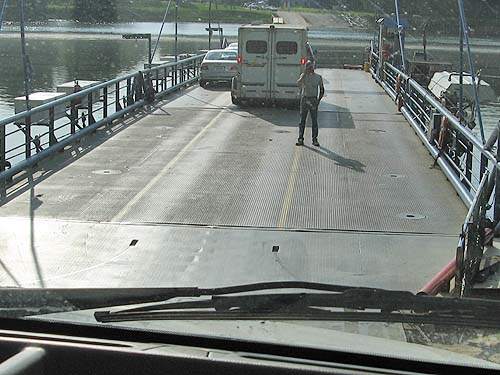 Taking deep breaths and driving onto the ferry.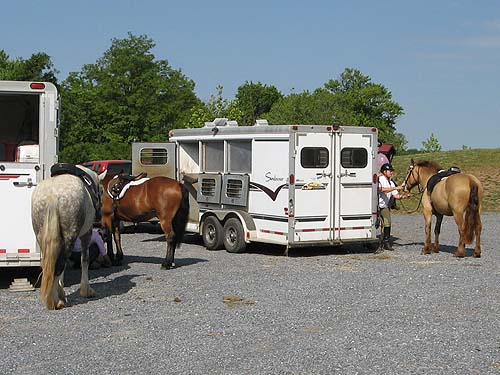 Getting ready to ride in Maryland. It appeared to be two combined farms at a place called Woodstock.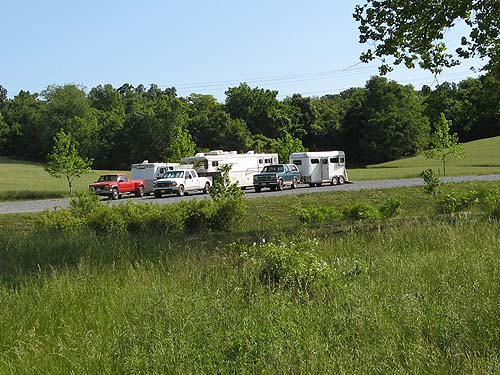 We were the only ones there.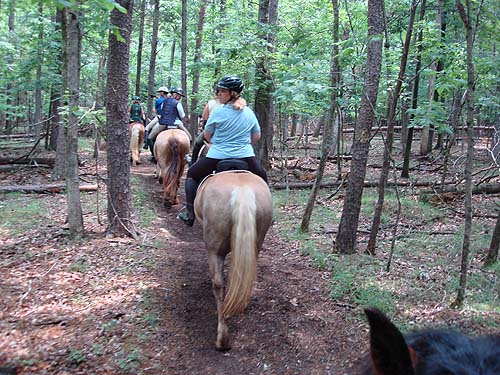 Behind Kiola riding through the woods. It was usually comfortable in the shade.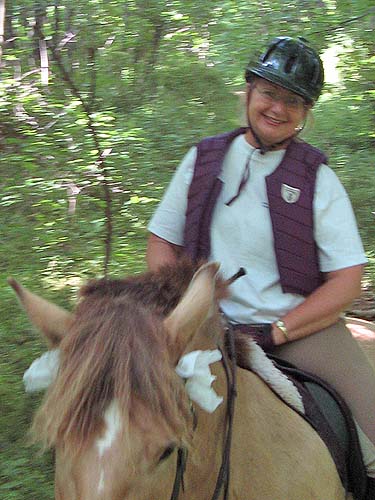 Jan and Fledge with his dryer sheets.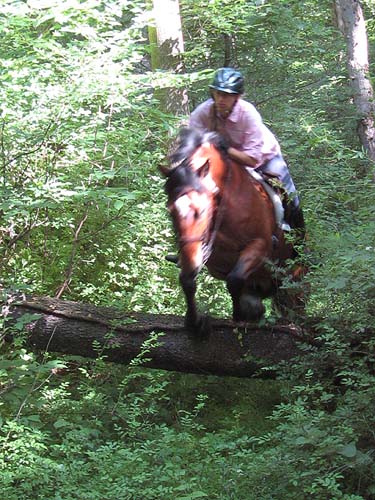 Jennifer and Thuy hopping over a fallen tree.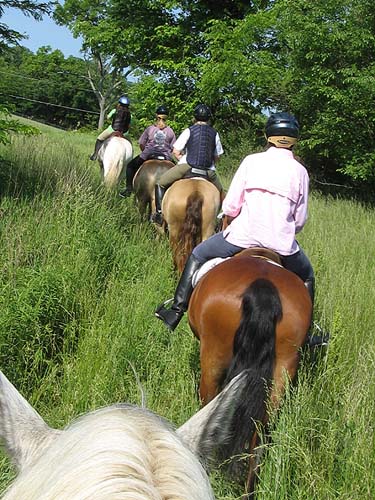 Going through the tall grass.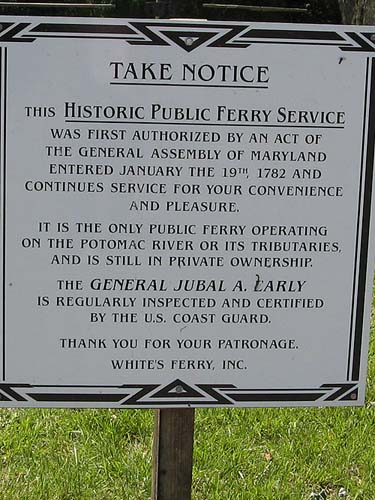 The ferry has been there forever....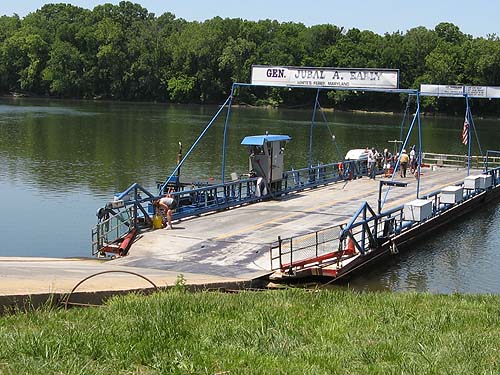 Waiting to load up.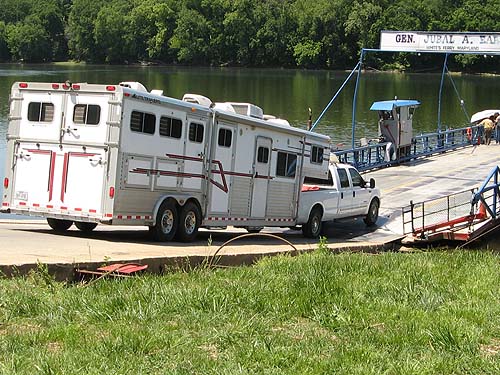 Driving aboard.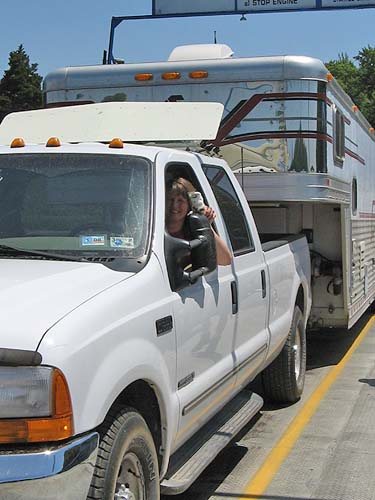 Sharon and Troy on the ferry.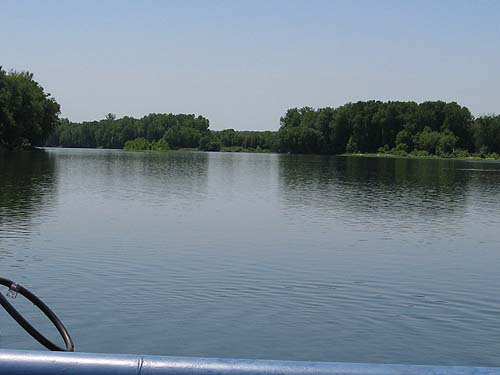 So pretty.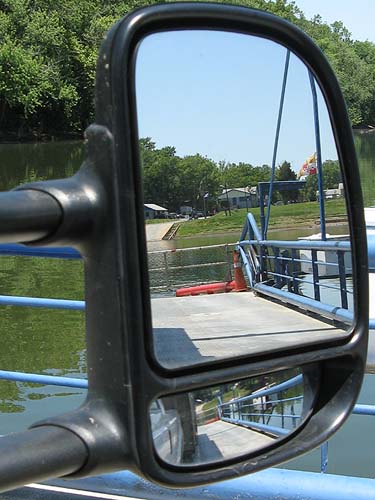 Saying good bye to Maryland and then Virginia.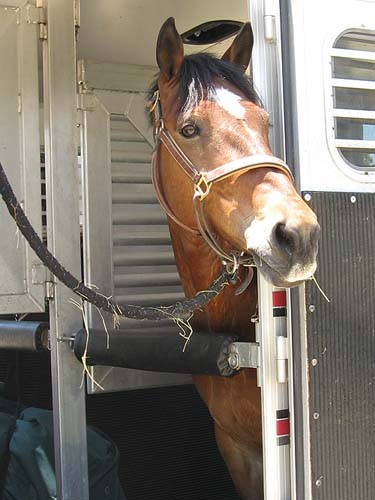 Thuy back in Texas.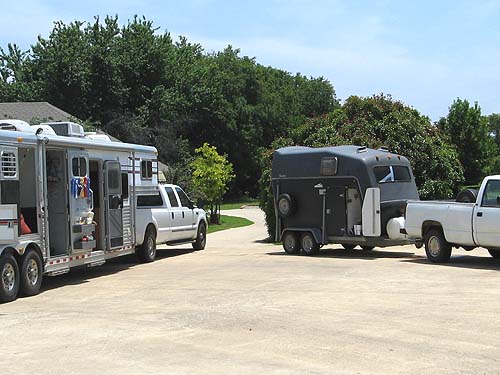 Unloading and unpacking.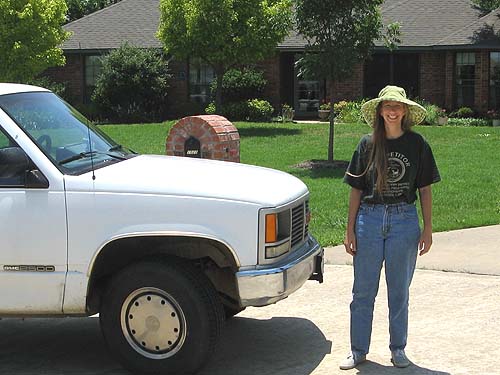 Jennifer heading back home from Sharon's.