5/24/07

From Texas to Virginia
The Trip and Trail Rides

Click here to see the MFHA Centennial Field Hunter Championship pictures.
Besides the competition, we had a wonderful trip up and back and
some lovely trail rides during our stay. Virginia is an amazing place to
be a horse person.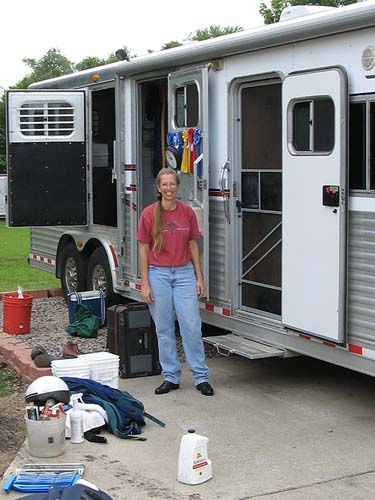 Arriving at Sharon's around 8 am to start loading up.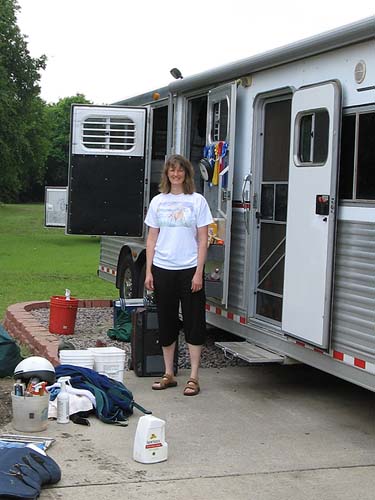 Getting everything loaded just takes time.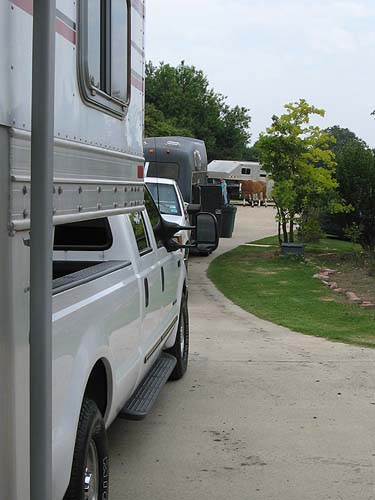 Three trailers in the neighborhood. Closest is the one we traveled with, the black Brenderup brought over Thuy and the furthest carried Dillon up from South Texas, so he could hitch a ride up with us.
Terry was wonderful about helping us get everything ready.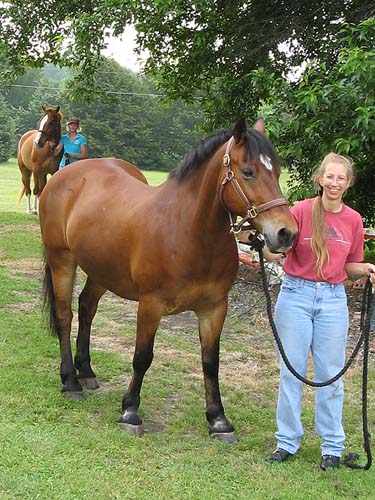 Thuy in front and Dillon in back. I think they liked the company on the trip, but didn't get terribly attached.
Thuy looking out the trailer.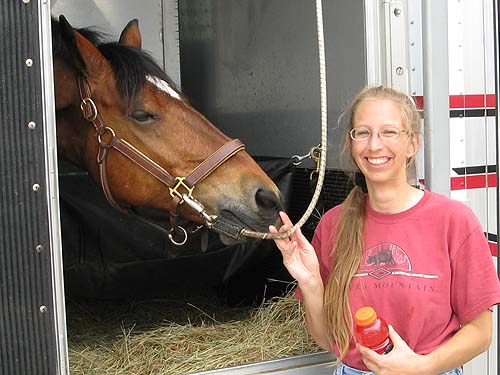 Once I remember to add a little feed to the water bucket, he started slurping all his water down.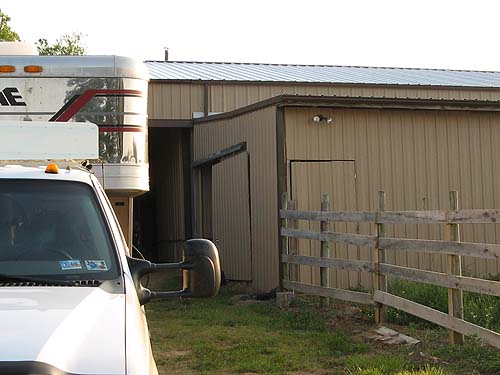 The first overnight place.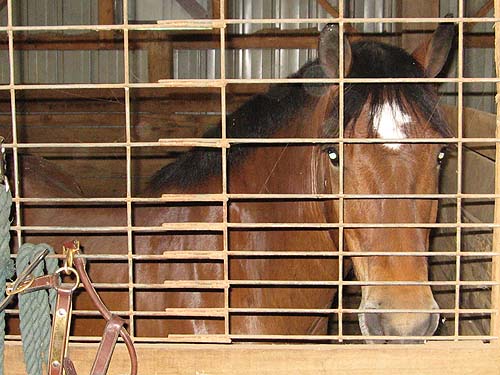 Thuy was great about all the strange places.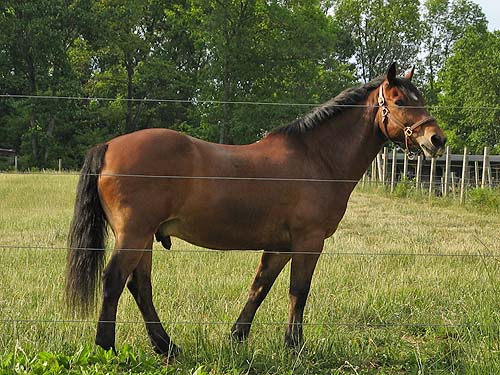 Our second stop gave Thuy a place to walk around and graze.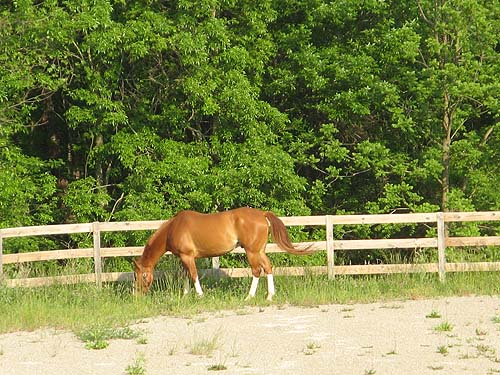 Dillon grazed in the arena they offered us.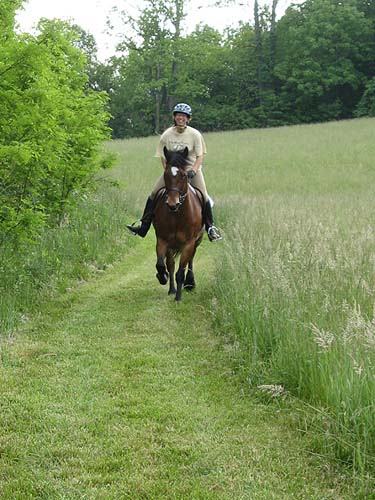 There was a lovely pasture on the side of a hill to let Thuy stretch his legs after traveling all day.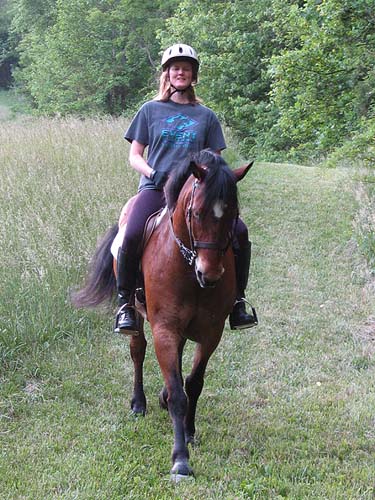 Sharon also hopped on and took a spin around the pasture.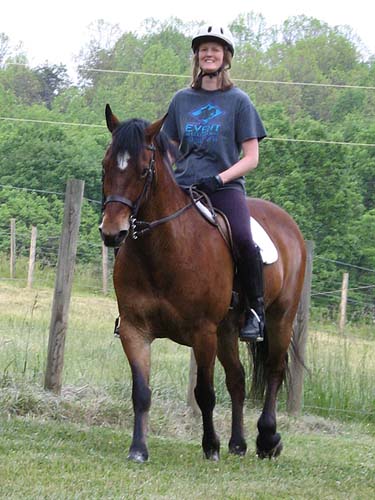 She walked him around to cool out.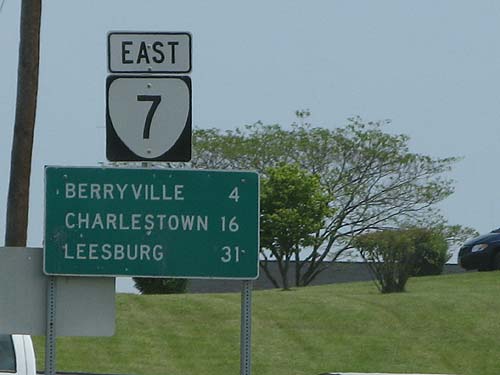 On the road the next day, we were excited to see a sign announcing Leesburg (our destination).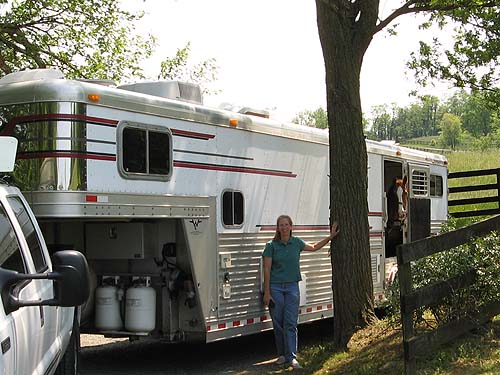 In Purcellville, a friend offered Thuy a place to stay on pasture the days before the event.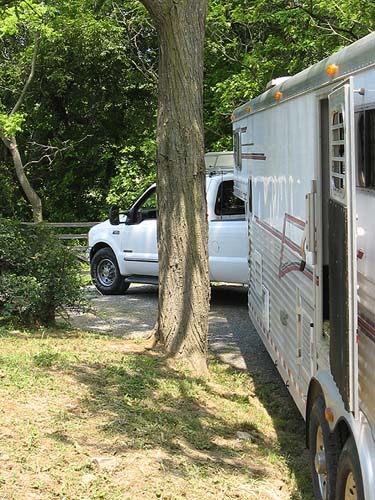 We attempted the turn in, but the tree thwarted our efforts.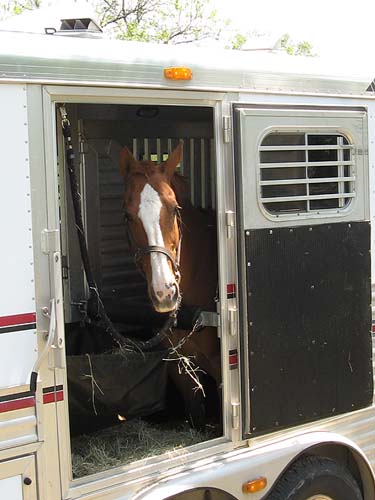 Dillon wondering why we were stopped.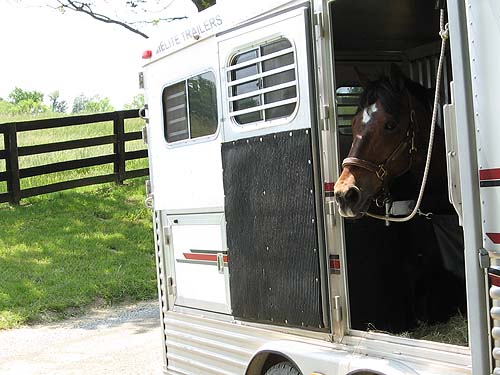 Thuy eying the green grass.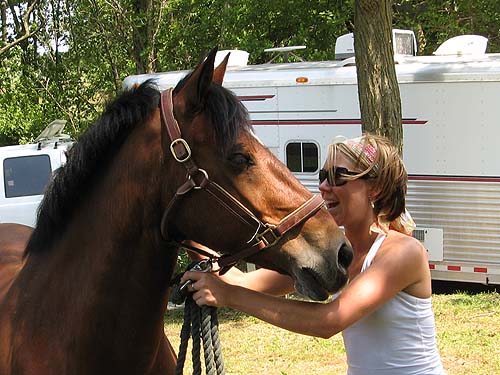 Thuy meeting Megan.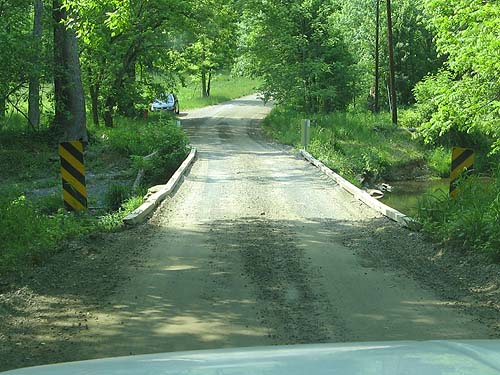 One of the narrow bridges we took the truck and trailer over (and the horses on one of our trail rides).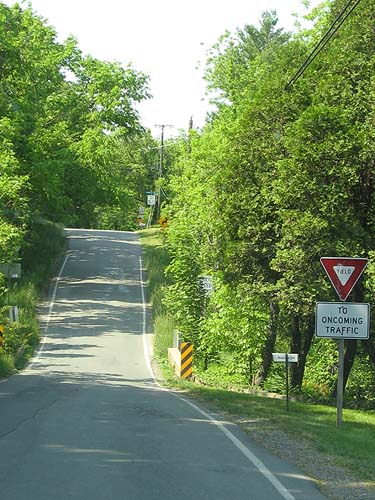 One lane bridges where both sides must yield to oncoming traffic.
(The next few day at Graves Mountain and trail riding)